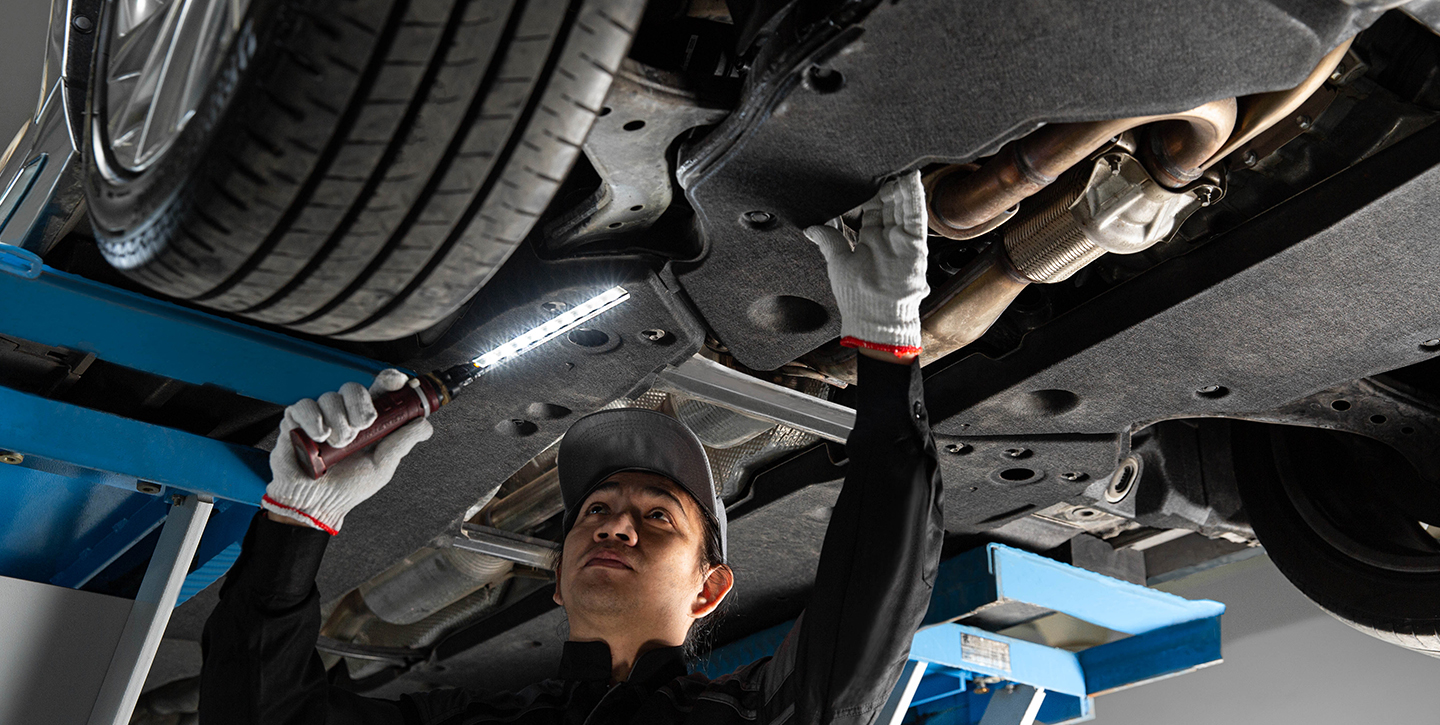 SERVICE BY LEXUS
MAINTENANCE MADE EASY
MAINTENANCE COMES WITH OUR EXPERTISE, AND OUR COMPLIMENTS.
Our service doesn't stop when you drive away from our dealership. Every new Lexus comes with complimentary first and second scheduled maintenance services with free labor cost and full inspection including paid oil & filter, provided at 5,000 and 10,000 kilometers.*
Regularly servicing your Lexus allows you to maintain the exceptional levels of performance, safety and reliability you expect.
When the time comes to replace your Lexus, regular servicing will improve resale value. Beyond the complimentary services, you'll be able get further services at your Lexus dealership, with the highest-quality parts and repairs at competitive prices.
CERTIFIED LEXUS TECHNICIANS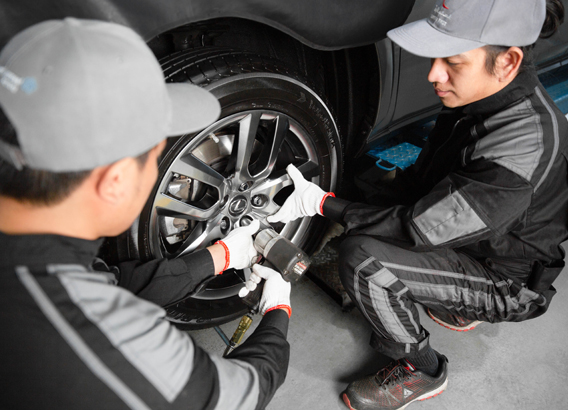 Experience the difference between a technician who is merely familiar with a Lexus, and one who works on nothing else. Our technicians must meet some of the highest service standards in the industry, undergoing in-depth training and passing rigorous tests before they can become certified. When you visit a Lexus dealership, you'll work with a craftsman who isn't simply striving for satisfaction, but one who is determined to exceed your expectations.
SERVICE HISTORY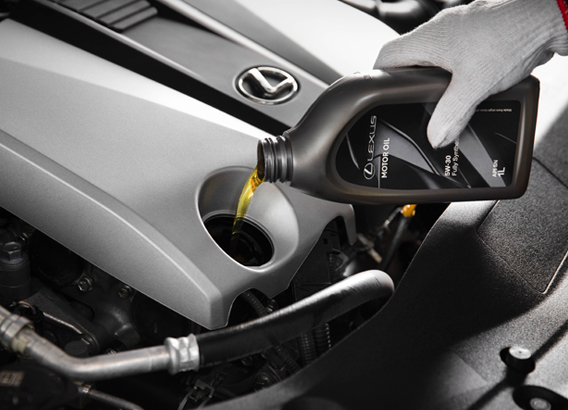 When you choose to get your Lexus serviced at a dealership, your technicians will be able to see your service information instantly. All information is stored in the Lexus National Service History database and can be accessed by any Lexus dealership in Saudi Arabia. Had an oil change in Riyadh and your brakes fixed in Jeddah? If your service was carried out at a Lexus dealership, our technicians will know of any past or pending service records.

MAINTENANCE SCHEDULE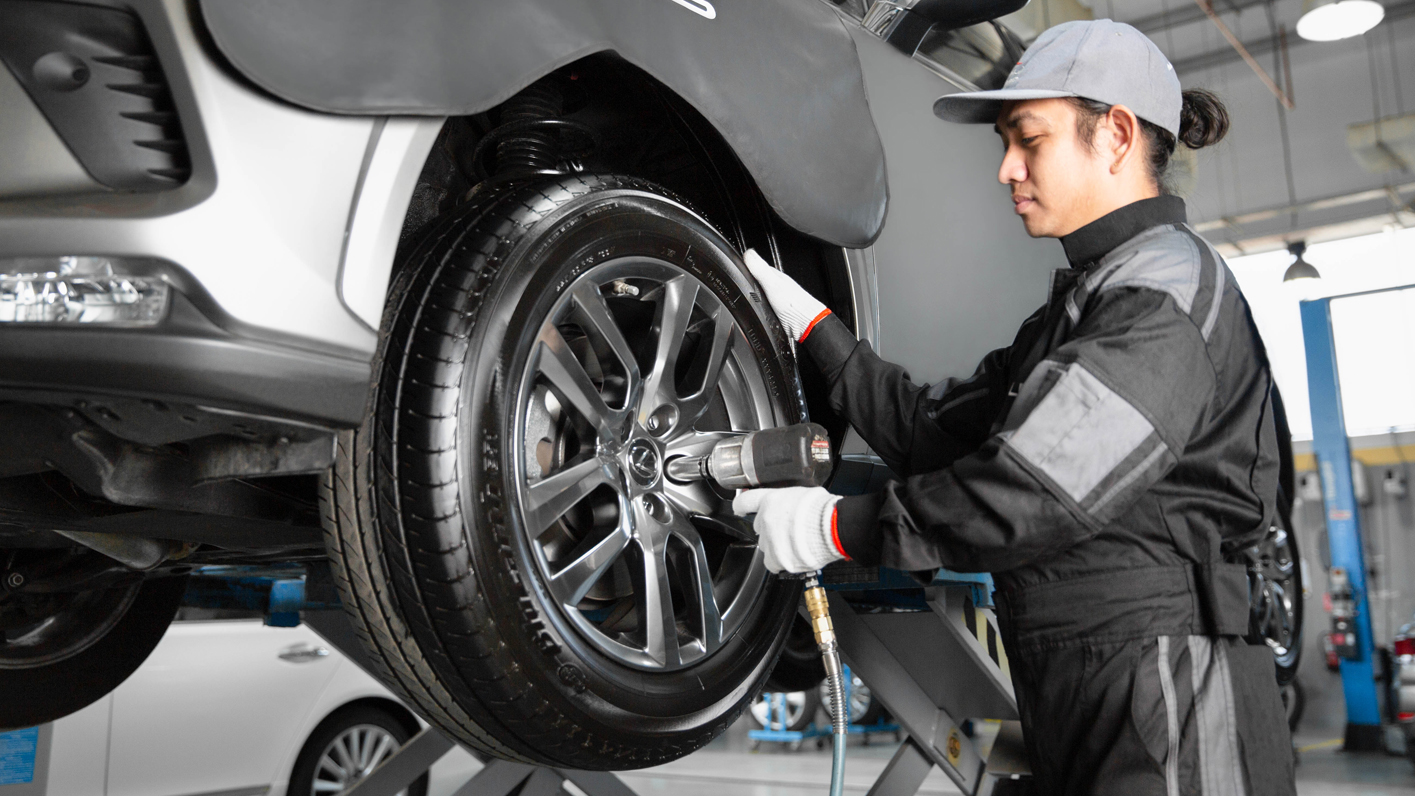 Maintaining the proper schedule for servicing your Lexus will keep it running perfectly for many years to come. Take a look to see which services we perform at each 10,000 kilometer service interval
Download Maintenance Schedule
GENUINE LEXUS PARTS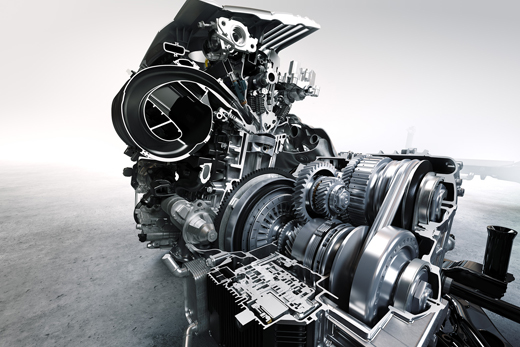 Genuine Lexus Parts are precision-crafted. Engineered by the same takumi craftsmen who build every Lexus, each part is designed to the exact fit and finish of your vehicle. Every part comes with a guarantee of its exceptional quality.