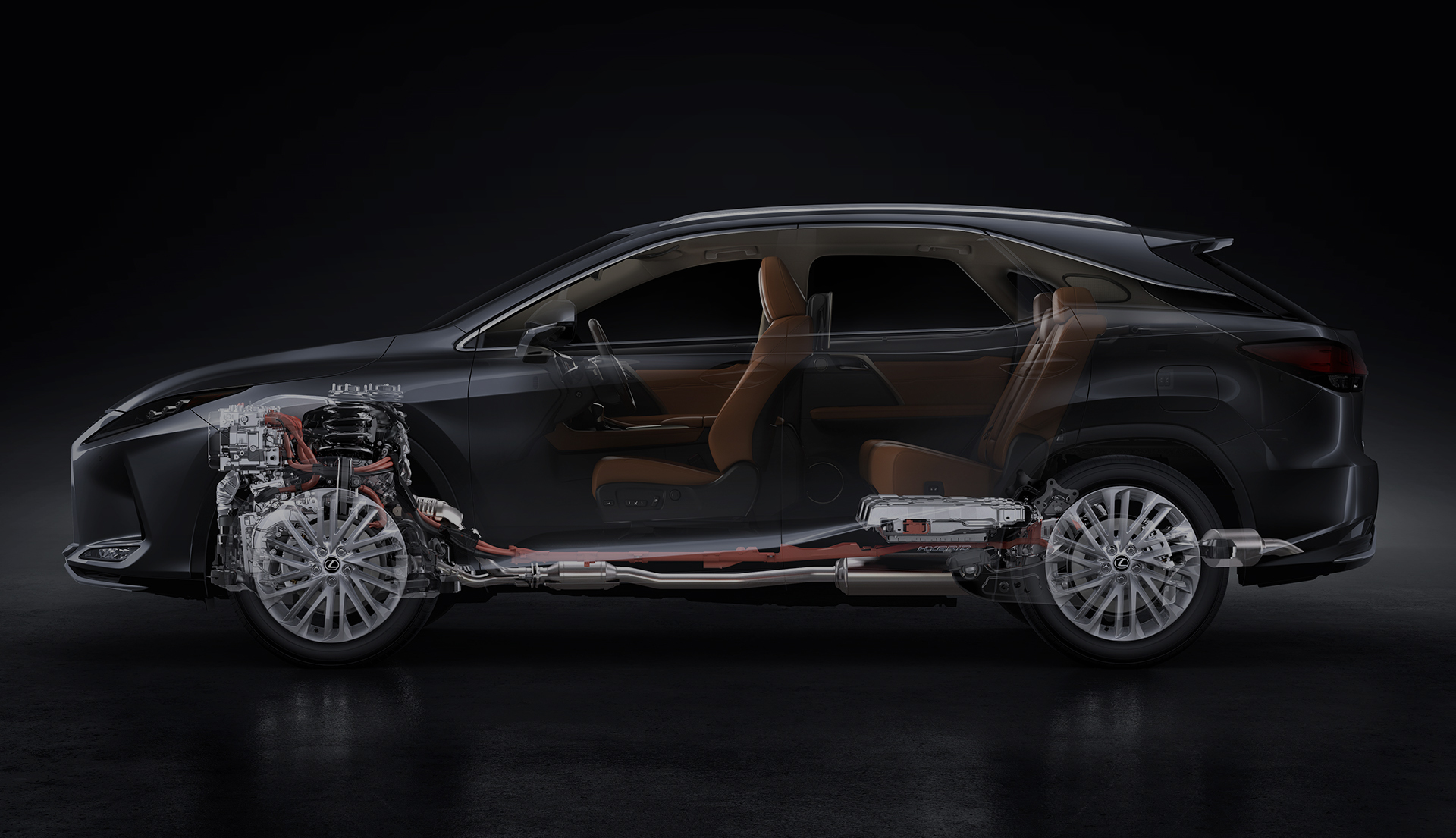 ECO THINKING LEXUS
Raising the bar Saving & Recycling resources Lexus is finding better, more efficient ways to contribute to a healthier planet, leading the industry in better business practices.
To safeguard the world
Our commitment to recovering, recycling and re-using permeates our entire company. Sustainability is an enormous challenge to which we have developed an industry-leading response.

Our recycling technology is continually being improved. To reduce waste to a minimum, we recycle everything in our offices, factories and sales facilities. We are committed to reducing CO2 levels both on and off the road.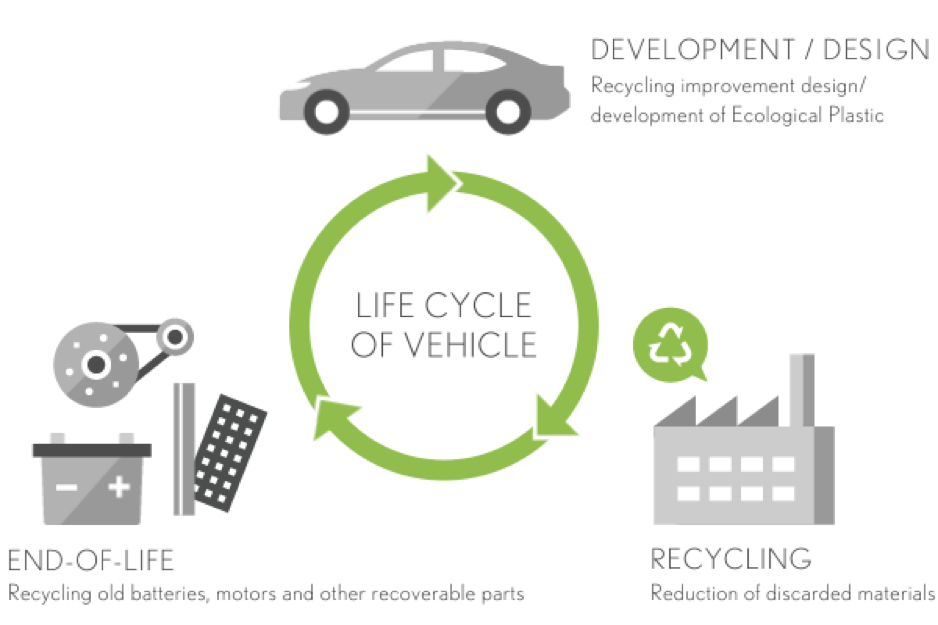 Saving and recycling across the entire life cycle of our vehicles
At Lexus, we consider recycling throughout the entire life cycle of a car, from production through to the end-of-life stage. Some of the measures we take are:
- Repeatedly using reusable items
- Reducing waste generation
- Recycling waste
To make more effective use of limited resources, we feed these results back into the vehicle development and design stages, creating vehicles that are increasingly recycling-optimized.
Promotion of the efficient use of resources in production

Reduction of discarded materials from factories

We continue to reduce our use of resources and cut waste in our factories. We have improved yields cut down waste output.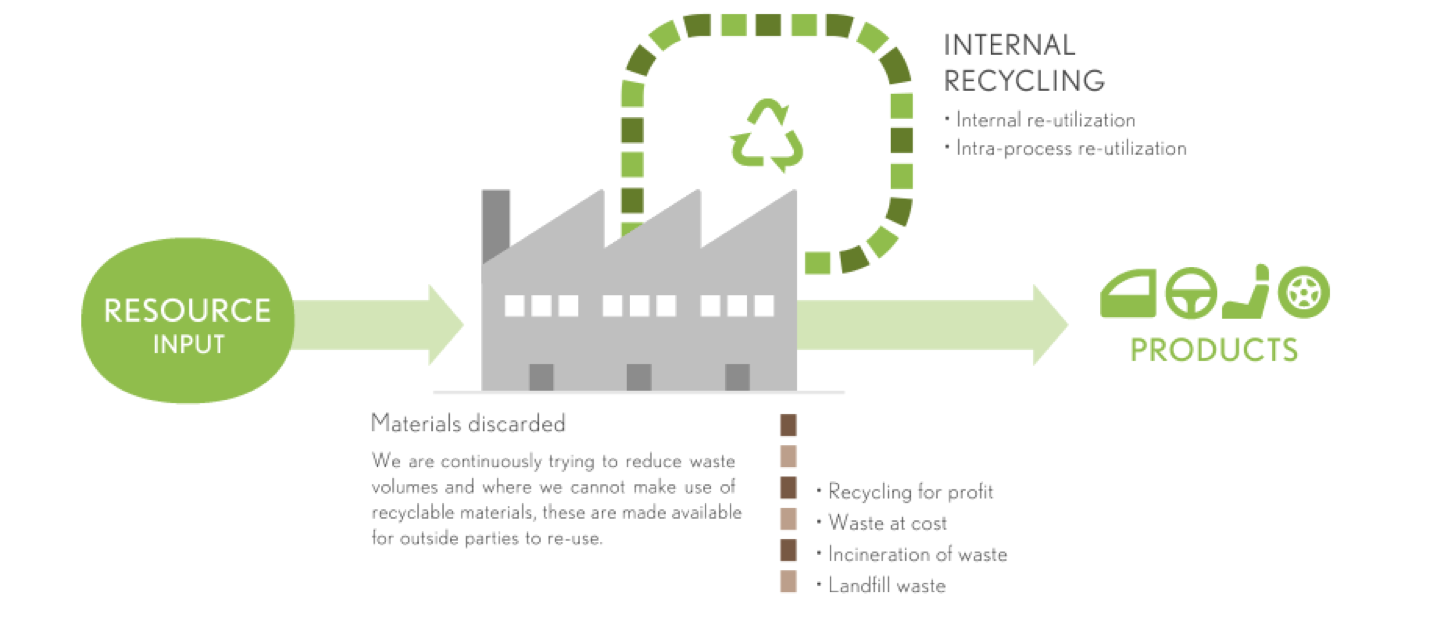 Resource Flow
This flow graphic illustrates how we re-use some resources while minimizing the use of non-recyclable resources during the construction of our products.
Environment center
Adjacent to the Motomachi factory is the Environment Center, an energy recovery plant that was overhauled and re-opened in April 2009. The center burns combustible waste to generate electricity and steam, while also functioning as the Motomachi factory's energy source. Managing combustion more effectively has drastically reduced the emissions of harmful substances in our exhaust gases. Additionally, incinerated ash is re-used externally as materials for such things as cement or pavement.
Reduction of water usage
To reduce our overall water usage, we are constantly improving water use efficiency throughout our production facilities. In particular, we are focusing on water management in car assembly plants, which typically use large quantities of water.
Logistics
Reduction in discarded materials from factories
We have significantly reduced the amount of materials we discard. We re-use items whenever practicable, including making wide use of returnable shipping containers.
It's not just recycling
Lexus is further reducing CO2 emissions by using plant-derived rather than petroleum-driven plastics in its products.
Petroleum-based plastics
Plastics derived from plants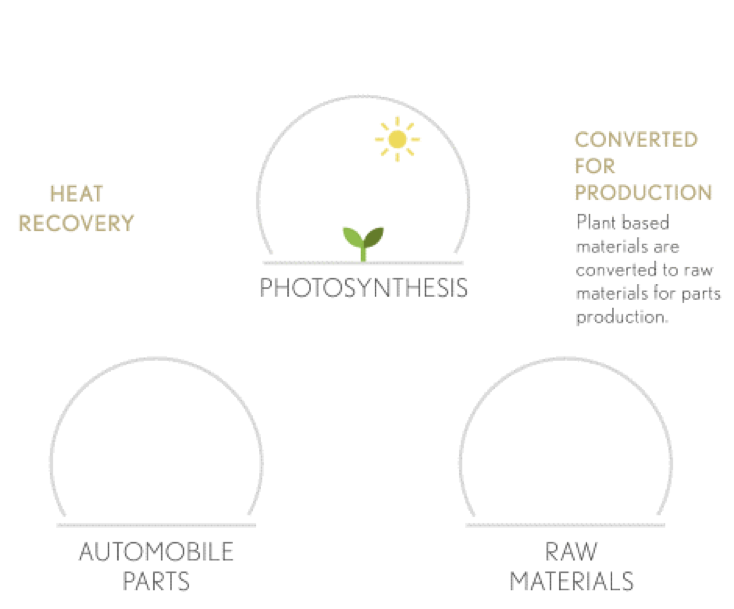 HOW LEXUS USES ECOLOGICAL PLASTIC

Bio-PET derived from sugar cane is used in new Ecological plastic.

The ecological plastic CO2 circulation concept

*1. Bio-PET : PET that is manufactured by replacing monoethylene glycol, one of the raw materials of polyethylene terephthalate, with biological raw material derived from sugar cane.
*2. New ecological plastic: plastic that provides far better heat resistance, durability, expansion and contraction resistance (and other properties), compared to other plant-derived plastics derived.
The Power of h
Lexus Hybrid Drive (LHD) combines an advanced electric motor and powerful gasoline engine to deliver a perfectly balanced drive.
Like the very best conductors, LHD orchestrates peak performance from its twin power plants while dramatically improving fuel efficiency.
When the electric motor operates alone, LHD provides a silent environment inside and outside the Lexus. It emits zero CO2, even when working with the gasoline engine, delivering a clean-running operation to complete the four pillars of the LHD experience.
The Power of Performance 1
Sport Normal
Greater Dynamic Driving Experience
The combination of Lexus Hybrid Drive (LHD) and Electronic Continuous Variable Transmission (ECVT) provides two sensational acceleration experiences for the driver with "Normal mode" and "Sport mode".
ECVT blends the ideal mix of engine and electric power, adapting to driving conditions, to create smooth and seamless acceleration in Normal mode.
Sport mode offers a more dynamic driving experience, with gasoline engine speed increased more rapidly during acceleration.
The Power of Performance 2

Accelerating to full-throttle from a 60km/h cruising speed, the new ECVT-equipped GS450h accelerated swiftly, seamlessly and smoothly.
In comparison, competitor one, a single-motor hybrid vehicle with 7-speed AT w/o torque converter, took 2.6 seconds to downshift from fifth to second gear and created "shift shock".
Fuel Efficiency
Unlike gasoline-only engines, a Lexus hybrid doesn't idle when standing still, using no fuel. As the hybrid slows down, the gasoline engine is cut until it is needed again. At higher speeds and when decelerating or breaking, Lexus Hybrid Drive turns friction into energy that is stored in the battery for later use.
The Power of Clean
Lexus emissions are already low and we continue to look for new ways to achieve our goal of zero emissions.

Lexus Zero Emissions goes beyond the road. We have carried this concept into all areas of our business – all 360° of it.

The power of h means no compromises. Every efficiency measure also offers performance benefits.
The Power of Quietness
Lexus Hybrid Drive helps fight noise pollution.

With the car running exclusively on the electric motor – or 'EV' mode, night driving doesn't have to wake the neighbors.